​HSX is a Bible study for students in high school. 9th and 10th graders meet in The Attic. 11th and 12th graders meet in the High School Room. HSX meets after Sunday night EPIC from 8:00-8:45.
HSX RESUMES SEP 24, 2017!
​BigStuf is a dynamic, high energy worship camp that draws thousands of students from all over the country. Click here to learn more about this excellent opportunity for 6th-12th graders. St. Mark will be attending BigStuf July 23-27, 2018.
​EPIC SUNDAY NIGHTS are from 6:30-8:00 during the school year. There's food, fellowship, game time and hang out time in The Attic, worship, and more.
EPIC RESUMES SEP 17, 2017!
​Salkehatchie is a summer mission camp that focuses on repairing homes and building relationships with Christ. Although the majority of our students attend camp in Summerville, there are more than 40 to choose from and our students are eligible to attend any Salkehatchie camp they choose.
The St. Mark Youth program - EPIC - is designed to lead students in grades six through twelve on a journey filled with worship, small groups, missions, fellowship, and sometimes just FUN that will strengthen their relationship with their church, their community, each other, and most importantly, to Jesus Christ. EPIC is an acronym for Everything Possible In Christ. We believe that " in Christ you have been brought to fullness. He is the head over every power and authority." -Colossians 2:10. Highlights of an EPIC year include Sunday night youth, small groups, worship, a giant pumpkin patch fundraiser, BigStuf camp in Panama City, Salkehatchie, various local missions, HSX Bible Study, the annual lock in, and lots more..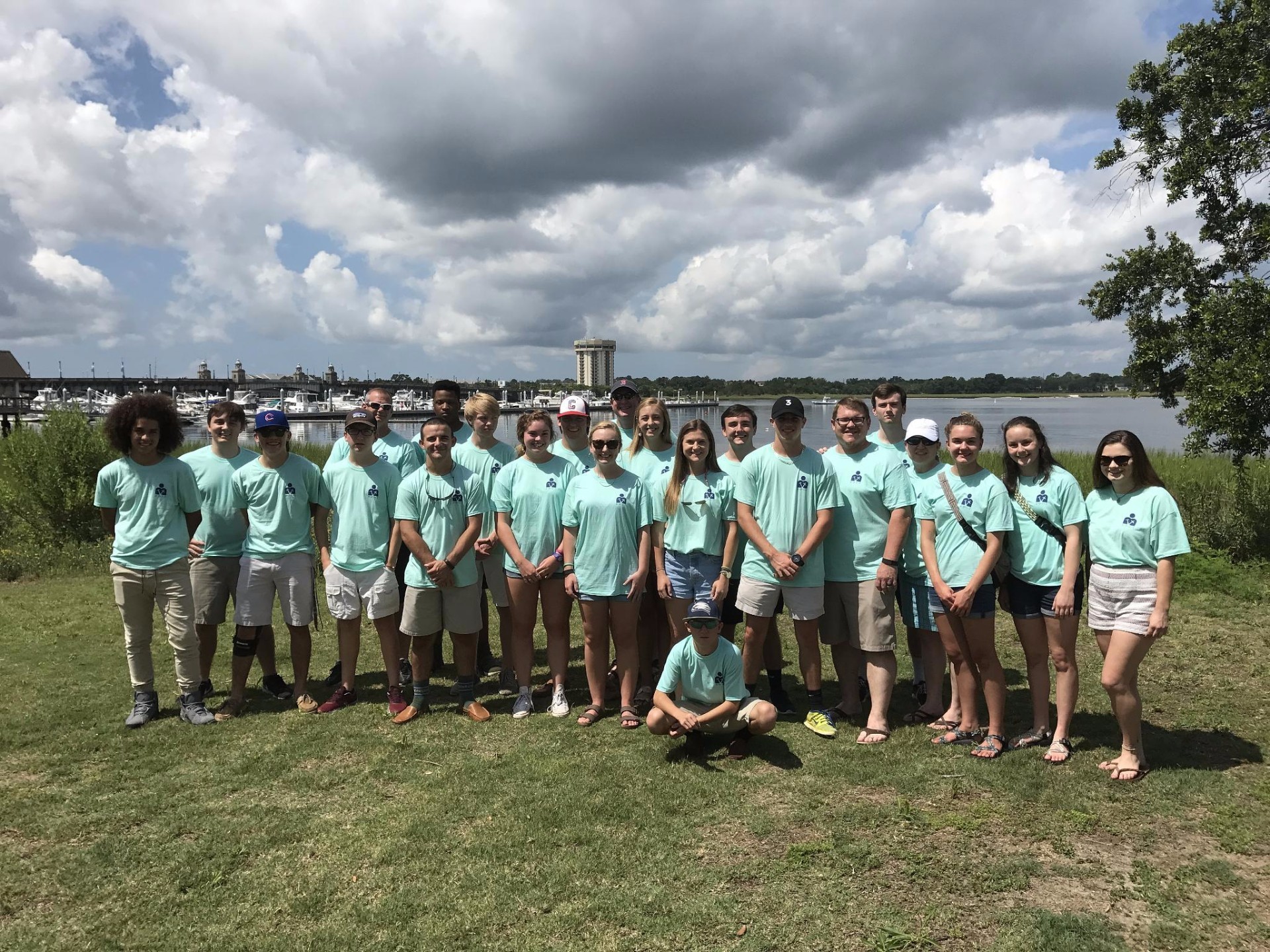 2017 Summerville Salkehatchie
There will be a meeting for our SENIORS at 8:00 pm Sunday, September 17, in the High School Room at the Rivers Street Campus! We hope to see all seniors there!
LIMITLESS AT EPIC: 9/17/17 - 10/8/17
Speed limits. Data limits. Time limits. Age limits. There's nothing fun about having limits set between us and what we want. And although some limits are good, most of the time it just feels like we'd be better off without them. Many of us feel like our lives, our stories, and our futures are limited in one way or another—like who we are and who we can become have limits. This was especially true for one of the earliest and most famous guys in the Bible, Moses. Because of who he was, where he came from, and what he did, Moses must have felt like his potential was limited. But God had other plans. And through Moses' story we'll discover that when we allow God to direct our story, the possibilities are limitless.