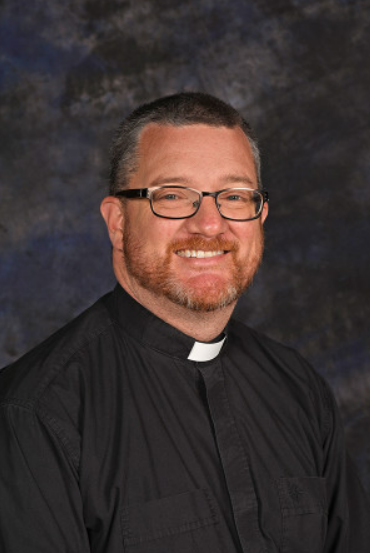 Pastor Joey Gambrell
Parish Pastor
Greetings St. Mark Family!
Not many people know this about me, but I play the guitar. I learned to play during high school and all throughout high school and college I played in bands on a weekly basis. After college, guitar playing became non-existent because of family, work, etc. Even in the busyness of life, I didn't stop playing completely. So, when I was recently asked to fill in as a guitarist during a worship service I was excited. I got the set list and found a little time to practice. On the morning of the performance, I got together with the band for rehearsal and I felt ready to play in front of a crowd for the first time in years. When the time came to play the first song, and I looked out over the crowd, my nerves kicked in. I made it through the first song, but it wasn't pretty. After the first song, I was ready to put the guitar down and not continue on with the worship music set because I was not giving God my best.
But in the room there was an energy in the air. The congregation was standing, clapping, and singing along, and celebrating the joyful noise. So I played the second song, again not very well, but the energy continued to build. As the energy in the room built, I fed off the energy of the crowd so I kept playing, even after I wasn't supposed to play anymore. I am glad that I did not give up after that first song, but instead kept moving forward. Because even in my not so great guitar playing, God worked. God worked! God took hearts, including my own, that were aching, broken, confused, not giving their all, and transformed them to hearts on fire. Hearts that are ready to go and meet people where they are, to join them in their lives, and to proclaim "The Lord has risen indeed." (Luke 24:34)
St. Mark, remember that in all that you do; even if you feel that you are not giving your best, God is working within and through, gather people together and changing lives. Don't give up. Keep moving forward.
Blessings on the journey,
Pastor Joey